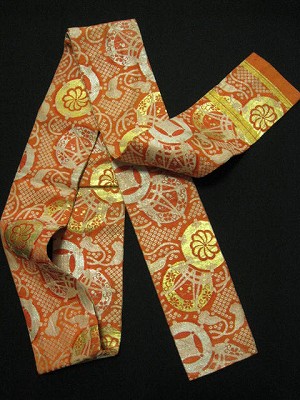 This hanhaba obi. Is it a little too flashy? It reminds me of a Maru obi. It looks worn, but I hope it's wearable!
This Nagoya obi is really cute for fall. Maybe I'll wear it to the Japanese festival? Oh, what will I wear it with?
I love these Zori, but the straps are a little tight. I've been applying hot water to the straps and wearing them around. They have become loose, but not loose enough!
It's very important that I buy a lot of Tabi, Hanhaba obi and Hadajuban, soon. I also need zori rain covers! It's very hard to find tabi for 21 cm feet. \(-_-)/